At Porter Homes, we believe that you deserve something unique.
Nate Porter began his career in the construction industry after graduating from Mesa State College in 2002 – over 20 years ago…
Traveling to Telluride Colorado, he began working for a log home builder learning everything from foundation to finish. Shortly after he and his wife married, Nate started his own handyman and home remodel company.
Saying "Yes" to any request related to construction work, he continued to learn and understand every aspect of residential home building. Demolition, foundation, framing, plumbing, drywall, tile, wood flooring, trim, painting, landscaping, fencing,  etc. became first hand knowledge for Nate as he continued his pursuit of becoming a legitimate and knowledgeable construction professional.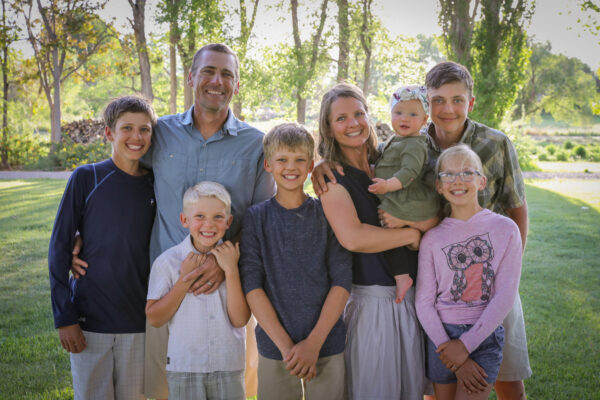 In March of 2007, Nate built his first home in Fruita, CO and watched as the market quickly crashed and the anticipated profits dwindled. Learning tenacity and resilience from his baseball career in High School and College, Nate saw this downturn in the economy as an opportunity rather than a hindrance to success.
Fast forward over 15 years, and Porter Homes has become a successful custom home building company that specializes in higher end homes. After building over 200 custom homes in the Grand Valley, Nate and his hand-picked team pride themselves in customer service and the continued pursuit of knowledge. While recognizing that the subcontractors we work with, the team members at PH, and the clients we build for, are not perfect, we at Porter Homes strive to continue to be better at what we do on a daily basis.
Outside of work, Nate and his wife Brenda of 19 years are happy and busy raising their 6 children. Spending time fly-fishing, camping, hunting, and mountain biking are a few of the hobbies and lifestyle choices that the Porter family enjoy.